YesWeCan is as the name suggests. We have a can do attitude and flexibly adapt to your needs. It is in our DNA to try to never say " No, We can't do that….". We believe every problem has a solution.
We have skilled IT practitioners who have worked for the Australian government, private sector and the NGO sector. Amongst us we have an impressive portfolio.
Perhaps our most precious asset is the fusion of private and public software development methods. Having worked in both sectors, we have developed methodologies that ensure the best of both worlds is taken and invested into your software.
Having observed many failed IT projects, the majority we see have failed due to 2 things:
1. Lack of project management and transparent communication.
a. We invest heavily in project management knowing full well that this is the cornerstone of a great piece of software.
b. We provide full documentation to our clients so you are always in control
2. Lack of understanding how government works
a. Having worked in the Australian government for many years places us in a unique position
b. We have developed software in government systems and private organisations
c. We understand government processes and can flexibly collaborate with you on all your procurement and reporting processes.
YesWeCan hate saying "No We Can't "
" When we started out we had a small fleet of aircraft that we manually kept all the maintenance records, hours logged by each pilot, service schedules and routes flown by each machine. With the portal that was custom built for us we now can leave the application to do all that and we just focus on giving our customers a great flying experience. The time savings have well and truly warranted the investment. Thanks "

ansettaviationgroup.com

William Richards, Ansett Aviation

" We began

portal.mybeachbird.com.au

with Justin and the Team in 2012 and have been extremely satisfied with the portal function and responsiveness of the team. Previously we had a number of developers who on 10 times the budget did about a 10th of what Justin and the Team have achieved for us. We are now the biggest beach nesting bird site in the world and our lives as research managers has been improved significantly. Our volunteers can now enter data in situ on the beach, we receive real-time management alerts, and we can export our data at the push of a button. Would recommend to anyone wishing to develop quality applications. "

Glenn Ehmke, Birdlife International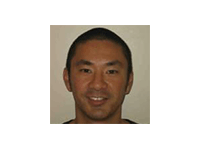 Justin H.
Principal, Project Manager
Justin has worked in Government, Private & the Not-for-Profit sectors. He has a wide range of skills in web development & has managed the development of many large scale web applications for Australian & International clients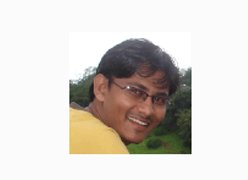 Ant P.
Lead Developer
Ant has great skills in web development and is a magician when it comes to all things PHP. He is skilled in Yii, Codeigniter, WordPress, Drupal and loves jQuery.
Ev M
Code guru
Ev is a genius at python. He has been coding for 15 years and knows the Django framework back to front. He enjoys making complex applications which scrape the web and then do useful things with the info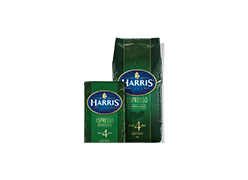 Harris Espresso Coffee
Driving force
Keeps us all going and coding sharp
Jasmine T.
Customer Satisfaction Expert
Jasmine has been in the customer service industry for 7 years. She has worked in telecommunication, events and production, IT sales and project management industries. She is passionate about providing excellent and efficient support to her clients, going beyond what is required or expected.
Vladimir G.
Team Lead (Python)
Vladimir is a former Drupal developer turned python expert. He loves clean and neat things and works hard to implement the right solutions for problems.
Denys P.
Maths and Crawler expert
Denys specialises in maths and python. He has a long history of coding and currently works on crawlers as part of the YWCD team.
Sharmaine C.
Quality Assurance
Sharmaine is a QA specialist who manages the quality control of the software releases. She has a wide range of experience in QA work and hates nothing more than bugs in software!
Angelyn S
User Experience expert
Angelyn is a User Experience specialist who has worked for Kyocera and a bunch of other companies. Angelyn focusses on making web and mobile applications smooth for users
Alex B.
Code guru
Alex has extensive experience with python and has worked with us on implementing elasticsearch and a bunch of other technologies to make our applications greater. He is a skilled coder and a great asset to the team
Vitalii M.
Drupal Developer
Vitalii works exclusively on Drupal systems. He has over 15 years experience with Drupal and PHP and loves working with high performance systems
Could this be you?
New recruit
If you think you would like to work for a great company that has a fun team, drop us a line!